Quality and Style
When it comes to Stainless Steel products you don't need to look further than T&H Off-Road. Since 1979 T&H has been in the forefront of technology with innovative designs and ideas that have revolutionized the off-road market.
Family owned and operated T&H is one of the largest manufacturers of tubular accessories for SUV's and Pick Up trucks in the European market. In 1998 our North American Distribution Center was opened in order to bring an exciting new look to the American Market.
Today we work side by side with many vehicles importers all over the world. Our vast product line includes Grill with Brush Guards, Grill Guards, Tonneau Covers, Skid Tubes, Euro-Tech Side Steps, Single Pipe Bumpers, Heavy Duty Pipe Bumpers, Sport Bars and Tail Light Guards. Our products are available in either stainless steel or black powder coat and are backed by our limited lifetime warranty and three-year warranty accordingly.
T&H Contour molded designs were the first in the Off-Road Industry. Our group of designers spent countless hours making sure that every application fits the vehicle bodylines perfectly. Our patented designs have thousands of R&D hours in order to provide the best quality products possible. "Quality and Style" is not just a phrase; is the way we make every product with "you" the consumer in mind.
T&H products are designed to meet and pass most of the strict European standards such as the TUV (German Quality standard) and ISO 9001. Keeping with tradition our products are voluntarily submitted for testing. While many companies can claim industry standards, few can boast the TUV seal of approval.
T&H has made a commitment. To develop and produce the best quality products in the market backed by one of the best warranties and customer service par none. We are sure that T&H Off-Road will be your first choice for Stainless Steel Accessories.
Our Products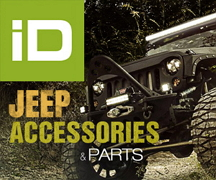 From the Streets of Brooklyn NY comes the first Grill Guard designed for "DUB" crowd. Today, there is a variety of parts and accessories available for different trucks, pick ups and SUVs:
grill with brush guards;
grill guards;
skid tubes;
euro-tech side steps;
heavy duty pipe bumpers;
sport bars;
tail light guards.
The complete selection of products for different vehicle applications is available on CARiD.com.